Owner Resources
Information You Need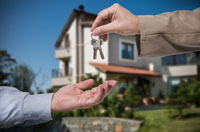 At Rental Homes USA, LLC, we treat your home as our own. We offer a wide range of property management services to fit your needs as a landlord or home owner, and tailor our services to ensure that you have the highest level of service for your home.
Resources
Have a Question?
Frequently Asked Questions
How is rent collection handled?
Rent is due on the first of every month. Similar to how we pay our owners, we auto draft rent out of our tenants' account on the first business day of each month, avoiding having to deal with check collecting issues.
View More
Areas We Serve