Owner Resources
Information You Need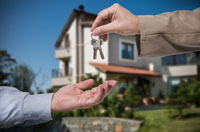 At Rental Homes USA, LLC, we treat your home as our own. We offer a wide range of property management services to fit your needs as a landlord or home owner, and tailor our services to ensure that you have the highest level of service for your home.
Resources
Have a Question?
Frequently Asked Questions
Who holds the tenant security deposit?
Rental Homes USA, LLC will hold the security deposit in an escrow account as required by Virginia law.
View More
Areas We Serve