Norfolk Property Management
Let us manage your Norfolk rental property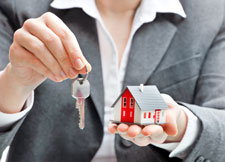 We offer a full range of property management services tailored to you as an investor, homeowner, or landlord. We have an extensive portfolio of single family homes, townhouses and condos in the Norfolk area.
"Why Would I Rent My Home To Someone Else?"
Planning a temporary move from the area?
Frustrated because your home has not sold?
Need to avoid foreclosure?
Want to build equity or cash for college funds or retirement?
Benefits of using Rental Homes USA
Pricing of monthly rent to market conditions.
REIN/MLS advertising and national rental websites
Tenant application screening and Employment check.
Tenant credit check and background check
Professionally written lease.
Tenant security deposit escrow account.
Rent collection.
Direct deposit of rental proceeds in your bank account.
Monthly rental accounting summary.
Year-end accounting summary and IRS form 1099 owners can check their accounts online.
All rentals in accordance with Landlord & Tenant Act.
Maintenance advisory and preventative maintenance.
Legal action taken for nonpayment of rent.
Periodic in & out inspections of property.
Master Property Manager as certified per the National Association of Residential Property Managers
Personal Management of your home by Chuck, not other people!
Tool chest of qualified and trusted repair contractors.
Easy transition to selling your home upon your request.
Inquire About Our Services
MPM - Master Property Manager as certified by the National Association of Residential Property Managers
Free consultation for home values, rental prices and portfolios
1031 Tax Deferred exchange transactions
Investment seminars geared towards Real Estate and property management.
Our Services
Property Evaluation
+
Our thorough evaluation process includes comparing similar properties and analyzing current rental market trends. We assess each properties condition and offer recommendations for needed repairs and updates to maximize your property's value. Owners receive monthly annul reports detailing all activities involving their property or they can access their accounts online.
Leasing
+
After finding the right tenant, we prepare all the documentation, ensuring stringent legal compliance. We ensure that all the requirements of the lease are clearly explained to the tenants, verifying that the tenant has read and understood their obligation. Move-in conditions are documented and recommendations for proper care of the property are provided to tenants. Required accounting for security deposits are handled by Rental Homes USA, LLC at the end of the lease.
Tenant Selection
+
We will show your property and review tenant applications using a selective and detailed screening process to find the most qualified resident for your property.
Financial Services
+
Rental Homes USA, LLC provides owners with comprehensive financial information about their real estate investment. Our experience staff uses the latest computerized property management software that details revenue and expenses and allows you to simplify your tax return easily and accurately We provide monthly statements that are accurate, timely and complete. We offer bill paying services making owning rental property hassle-free.
Value-Added Services
+
Rental Homes USA, LLC staff regularly attends educational classes and pass on to our clients valuable information about asset protection, tenant retention strategies, tax minimization, investment expansion, 1031 exchanges etc.
Advertising
+
We list our available properties on our and 9 other website which offers email response. Rental signs are placed at the property and a comprehensive list of all properties is available at our office.
Monitoring & Leasing Enforcement
+
Tenants may make rental payments through automatic draft from their checking accounts or credit card. Leases are enforced through periodic inspection of the property evaluating cleanliness, safety, mechanical and structural components and damage to the property. Both owners and tenants are promptly notified of any concerns involving the property and tenants are back-charged for any damage they may incurred during their tenancy.
Maintenance Services
+
Our highly skilled technicians are available to take care of emergency needs around the clock as well as providing routine maintenance including plumbing, electrical and sheet rock repairs, painting, carpet and vinyl installation, landscaping, mowing and snow removal, etc. Whatever the maintenance task, requiring interior or exterior attention, we can handle it!.
Norfolk Area Information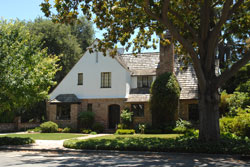 Norfolk is the cultural heart of the Hampton Roads region. In addition to its museums, Norfolk is the principal home for several major performing arts companies. Norfolk also plays host to numerous yearly festivals and parades, mostly at Town Point Park in downtown.
The Chrysler Museum of Art, located in the Ghent district, is the region's foremost art museum and is considered by The New York Times to be the finest in the state. Of particular note is the extensive glass collection, the Glass Studio, the Moses Myers House, and American neoclassical marble sculptures. The museum's main building is undergoing expansion and renovation and is expected to reopen in April 2014. During the renovation the Glass Studio and the Moses Myers House will remain open and art will be displayed at venues throughout the community.
Nauticus, the National Maritime Center, opened on the downtown waterfront in 1994. It features hands-on exhibits, interactive theaters, aquaria, digital high-definition films and an extensive variety of educational programs. Since 2000, Nauticus has been home to the battleship USS Wisconsin, the last battleship to be built in the United States. It served briefly in World War II and later in the Korean and Gulf Wars. Source From Wikipedia
Areas We Serve